Your generosity changes lives.
Because of you, Hope Ranch helps those who have been enslaved by others. Your generosity in the form of financial donations, volunteerism, sharing the story, and much more is important to gain awareness for those who don't have the financial means or voice to create change.
We need your help in January.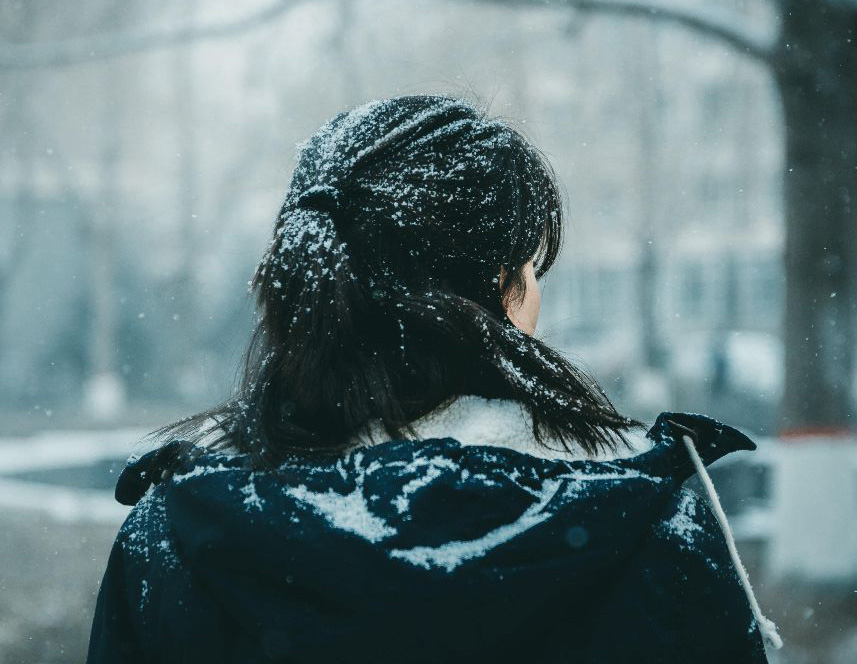 As mentioned in our December newsletter, January is Sex Traffic Awareness month. We ask for your help to spread the word through some of the following:
Share or comment on the weekly social media post.
Share any or all the information we share throughout the month.
Introduce someone to Hope Ranch.
Treat someone to lunch and share stories of the women we serve.
Share a link to something on hoperanchforwomen.com on your personal social media accounts.
Join our prayer team and be a part of transforming the lives of the women we serve by texting HOPERANCH and your full name to 844.937.4507 or emailing us at admin@hr4w.com.
Start the conversation with someone who doesn't know about the seriousness of sex trafficking.
To stay informed about Hope Ranch on a weekly basis and to find out how you can pray for us, text HOPERANCH, as well as your full name, to (844) 937-4507.
"I have never experienced relationships where people love and accept me for who I am and all I have been through. I am so grateful for Hope Ranch." – A Changed Life
This year we have some exciting events ahead of us. We hope to see you and your friends!
Mark your calendars NOW for our Golf Tournament at Rolling Hills (May 22) and our "Embrace Hope Change a Life" banquet with guest speaker Tim Tebow (September 7)! Stay tuned for more information, ticket sales, and how you can help sponsor this night!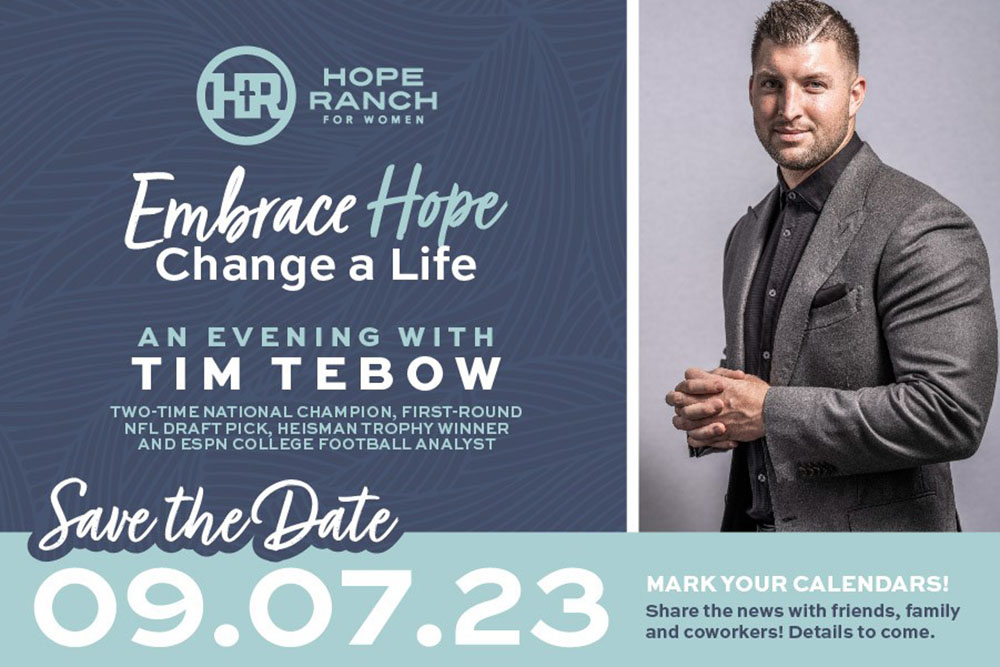 Thank you!
For those who are new to the Hope Ranch family, we would like to send a huge thank you to all the new donors in December.
Kent and Ellen Anderson
Stephanie Baum Rogers
Beloit U.M.W. General Fund
Bonnie Biles
James and Karla Bohling
Heide Bryan
Chapter IY PEO
Congregation of St. Joseph
Glenda Dart
Margaret Dechant
Heart Choices, Inc.
Erin Hughes
Amanda Inlgese
Patrick and Suzanne McKaig
Joshua Morin
Melanie R. Naden
Mary Lynn Nodgaard
Joyce Goering Norris
Paul and Mary Patrick
Timothy Rust
Sheila K. Hays Rev. Trst
Jim Wernli
We are excited to have you as a part of our family and our mission to empower those who have been exploited and abused to rise above their circumstances. We are also extremely grateful for those who continue to give throughout the year. Once again, thank you for your continued support in helping women find healing, hope, peace, and restoration.
In this new year, we have a goal of $925,000 to sustain the support we provide the women at Hope Ranch. On behalf of the women we serve, thank you for your continued generosity. It is because of YOU that we are able to move forward in helping women escape and find healing from exploitation and trafficking.
Mail a check to:
P.O. Box 75436,
Wichita, KS 67275
Please direct any questions you may have regarding online donations to my administrative assistant at anneg@hr4w.com. Once again, thank you for your continued support in helping women recover and be restored!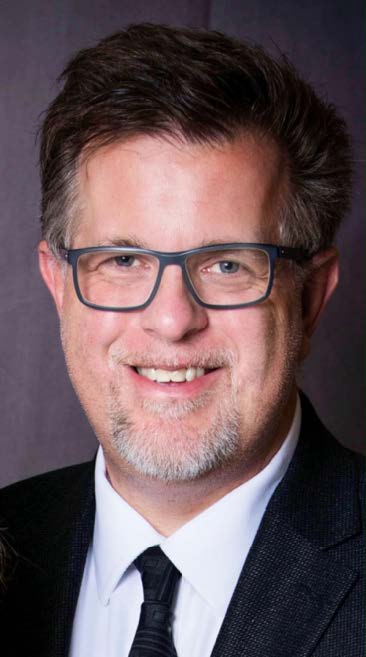 JOHN OELZE
Executive Director, 
Hope Ranch for Women