The generous will themselves be blessed, for they share with the poor. —Proverbs 22:9
Hope Ranch encourages you to get involved in our mission. There are so many ways you can make a difference in the lives of women and teenage girls who have fallen victim to human trafficking.

Donate
Make a contribution and help with the holistic transformation of a survivor. Your gift will help us heal the mind, body and soul of a woman who needs to know others care.
Mentor / volunteer
The greatest resource you have is your time and talent. Put them to work at Hope Ranch by becoming a volunteer or one of our special life-changing mentors, each of whom works with a woman who needs acceptance, a good life example and unswerving love.
Pray
Your prayers can—and do—make a difference. We encourage you to volunteer to intercede in prayer.
Spread the word
Hope Ranch Invites you to share our message and mission with your friends, neighbors and family. Encourage them to become involved with you.

In addition to financial support, we also accept donations of supplies to help support the women in our care.

Dillons Community Rewards
Members must visit the Dillons website at dillons.com/communityrewards
Sign in OR Create an account
Click on "Enroll Now"
Enter the 5-digit NPO

EN097

and search
Select HOPE RANCH FOR WOMEN, INC. and click on "Enroll"

To learn more about how you can help, please contact us. We would love to answer your questions.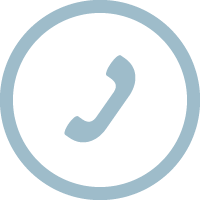 A 501(c)(3) Non-Profit Organization