Forgiveness… it's a tough character issue to face. A while ago, Jera, our new case manager, had one of our residents (I'll call Erin) contact an individual to communicate some needs. The phone call did not go well, and Erin felt unseen and unheard in the conversation. It brought up old patterns of reacting, and she ended the conversation in anger. But this is not where our story ended!
Since coming to Hope Ranch, Erin is learning new ways to respond. She went to the Lord and poured out her feelings of frustration. Even more than that, she boldly asked Him, like a child would her Father, for someone to defend her. Going to Him also convicted her of her need to apologize for her response, so she returned to the house so she could call the person back. When she got back inside, she heard Jera on the phone defending her. The resident knew that Jera was the answer to her prayer. She apologized to the person for her anger and extended forgiveness for how they had hurt her.
This is just another example of the transformation we get to see every day as these women grow deeper in their relationships with others and a trustworthy and loving God.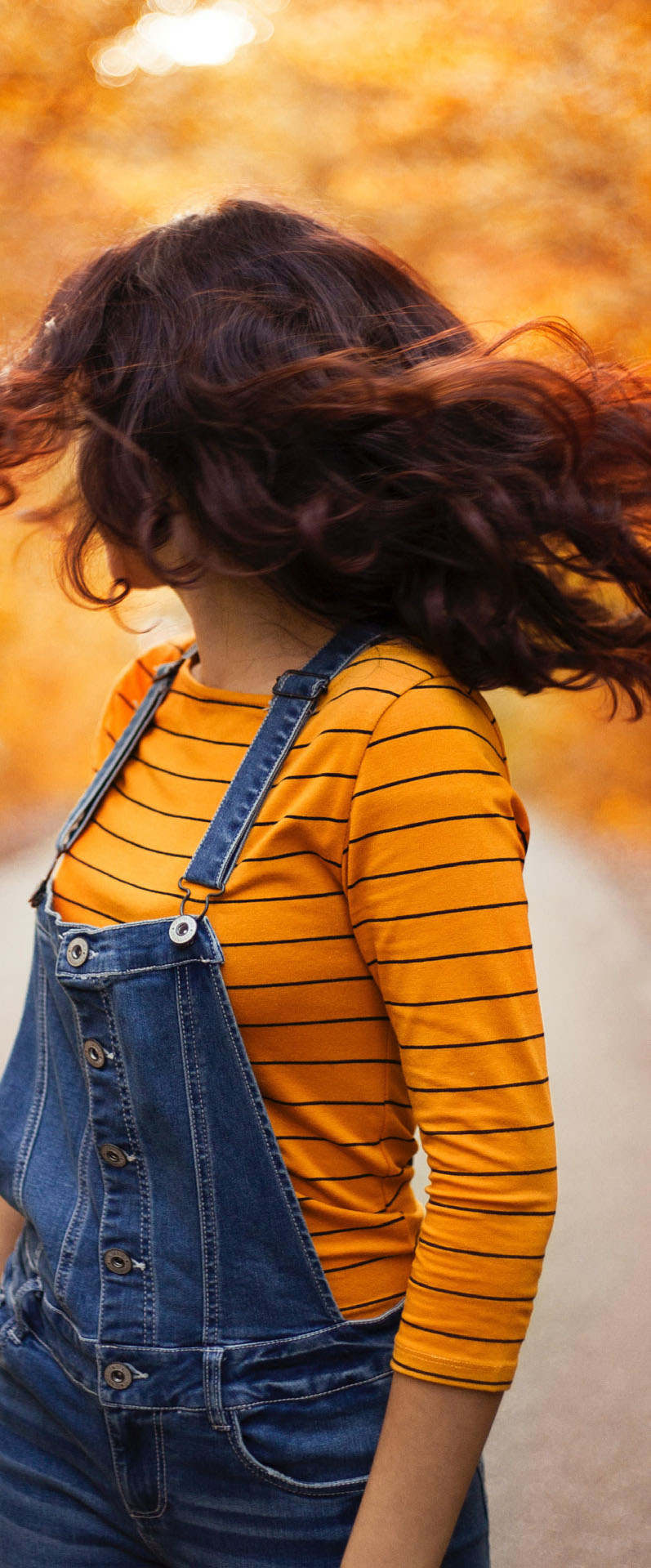 Join the Prayer Team!
Too often recently I have felt what I have named "The 3 Ds": Discouragement, Defeat, and Disillusionment. This trio comes to roost in my head and heart. I don't know about you, but for me, I say trio because they tend to invade all together at the same time. During my last visit with them, God brought a song to my attention. My typical, proud response was, "God, I have heard this song a thousand times." As I went to shut it off, the words began to appear. I was intrigued, then speechless, humbled, convicted, and the tears flowed. The longer I serve at Hope Ranch, the more I am convinced we cannot do this another day if we are not asking, hoping, and even expecting God to show up in a supernatural way.
– Linda Oelze, Community Residential Director
I searched the world
But it couldn't fill me 
Man's empty praise
And treasures that fade
Are never enough

Then You came along 
And put me back together 
And every desire
Is now satisfied 
Here in Your love

Oh, there's nothing better than You
There's nothing better than You
Lord, there's nothing
Nothing is better than You

I'm not afraid
To show You my weakness
My failures and flaws
Lord, You've seen 'em all
And You still call me friend

'Cause the God of the mountain
Is the God of the valley
There's not a place
Your mercy and grace
You Won't find me again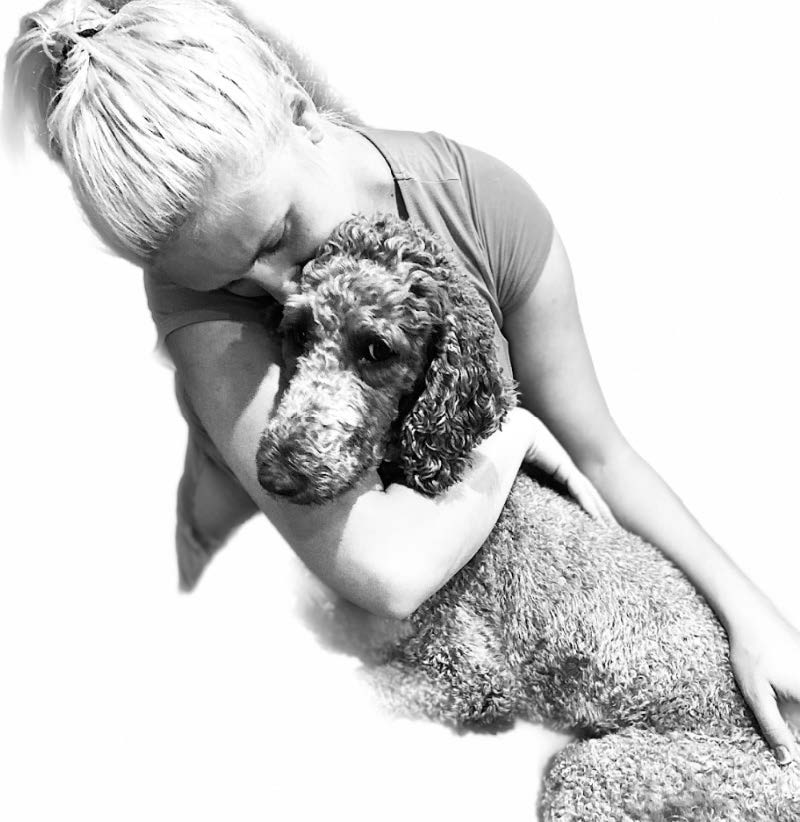 OUR THERAPY DOG COMFORTING ONE OF THE WOMEN WE SERVE
What if hundreds of you signed up to be a part of our Prayer Team, asking God to transform lives of the women we serve? I envision us sending out brief texts weekly asking you to pray for specific things. I envision occasional gatherings to jointly pray for God to move on our behalf.
If you would like to be a part of this team, would you text HOPERANCH, as well as your full name, to (844) 937-4507 or email us at admin@hr4w.com?
We are grateful to have received two grants for our ongoing efforts in the battle against sexual exploitation and Human Trafficking. Thank you United Way of the Plains and Butler Electric Cooperative for your support of Hope Ranch for Women!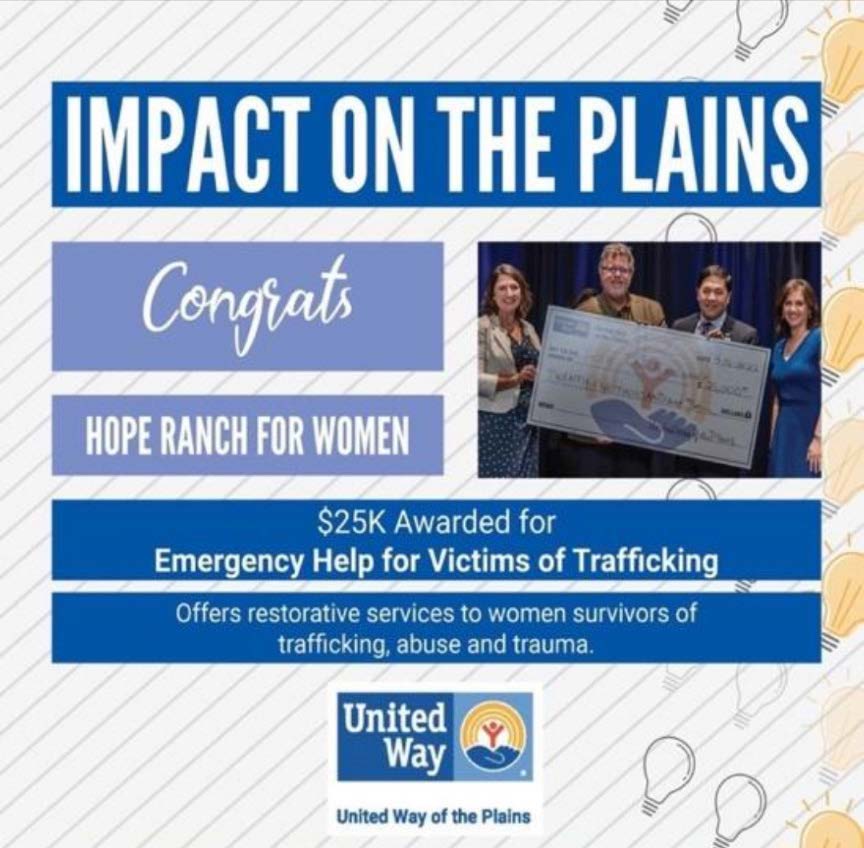 Thank you for your continued online giving to Hope Ranch for Women. We appreciate you so much!
If you have not yet joined us in giving online on a monthly basis, would you please consider becoming a part of the Hope Ranch giving team?
Mail a check to:
P.O. Box 75436, Wichita, KS 67275
Please direct any questions you may have regarding online donations to my administrative assistant at anneg@hr4w.com. Once again, thank you for your continued support in helping women recover and be restored!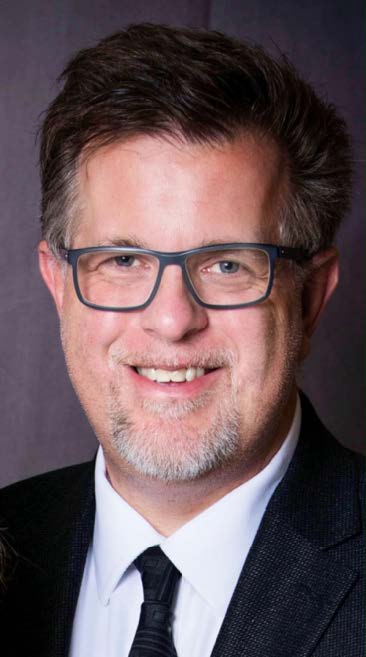 JOHN OELZE
Executive Director, 
Hope Ranch for Women