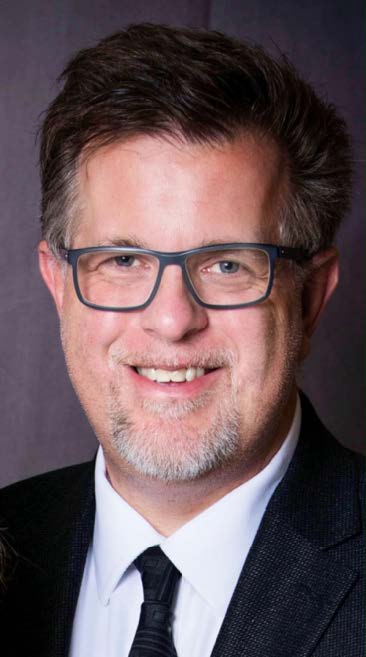 Dear reader,
If we have not met yet, my name is John Oelze and I have the privilege of serving as the new Executive Director of Hope Ranch for Women. Already in my first several weeks serving in this role, I have been impressed and astonished by the stories of hope and growing momentum that are coming from our ministry.
I will admit, I knew human trafficking was an awful horror, but I had no idea of the depth of this until I had heard personal stories from those who are involved in this ministry. Hearing stories of the atrocities our women have experienced is crushing.
Recently, I met with a woman, I'll call Sue, from Wichita who has served on the "frontlines" of stopping human trafficking. Sue recalled one story, of many, where she was in her car and saw another woman prostituting herself. In a nearby car, her pimp had the prostitutes' child.
Sue told me,
"It is common for a pimp to threaten the prostitute by saying that she has until midnight to come up with a certain amount of cash, or the pimp will beat her child again."
That shook me to the core. The evilness and darkness that is pervasive around us, is devastating. We MUST gain even more momentum to do all we can to stop horrors like these.
Let me update you on a few things taking place at HR4W, as we seek to combat this evil.
A few Sundays ago, I watched one of the women we are serving get baptized. What a blessing to see God at work! This is all because of your partnership with HR4W – Thank you!
Karen DeWerff has served faithfully as our Resident Director. She committed to three years of serving in this capacity and has done a tremendous job in researching and launching our residential program. Karen recently informed the board that she now has passed this three-year commitment and desires to retire. While we are saddened to see her leave, we are excited for her to experience a new season of life at a different pace. Karen is passionate for HR4W and will remain serving as a volunteer and loving on the women here. We are close to naming our new Residential Director. Pray with us. Stay tuned for a video update via email and on our website soon.
In 2021 Hope Ranch for Women turns 10! We are so excited for what God has done these past ten years and the momentum we believe He desires for us to do in the future, through our partnership with you. Be watching for some special events being planned to celebrate our ten-year anniversary!
Finally, we want to update you on our financial status.
Over the years HR4W has been blessed by your generosity. Whether one-time gifts or giving on a regular basis, we are grateful. For us to significantly increase the momentum of recovery for women who have been trafficked, we must grow our consistent giving base. Would you please prayerfully consider becoming a "Hope Partner" and commit to a monthly or quarterly gift? 2020 has been a difficult year with COVID. Donations to HR4W have dropped, while expenses have increased. If you are able to give on a consistent basis, we would be so blessed and appreciative. In order for us to finish 2020 in "the black," we are seeking $120,000 before December 31. To end the year strong AND "replenish" our reserves, we need to raise a total of $210,000 by December 31. We believe this will give us the greatest momentum to enter into 2021 and be on the forefront of helping even more women escape the terror of human trafficking and abuse.
Would you partner with us so we can make this a reality?
Thank you again for your gracious support!
Looking forward with Hope,
John Oelze
Executive Director
Hope Ranch for Women
PO Box 226
Andover, KS 67002