As we enter this season of GIVING THANKS, you will read a clear message of THANKFULNESS in this newsletter. We are GRATEFUL for the opportunity we have to serve women who are coming out of sexual exploitative relationships and human trafficking. These women have experienced horrors we cannot comprehend, and we are privileged to walk alongside them through the healing process.
We want to THANK YOU for your support of Hope Ranch for Women. God is using YOU to provide healing and hope. Women are walking out of our programs with a renewed sense of God's love for them, and fresh hope for the future. THANK YOU for praying and financially responding to this need.
Our financial goal for 2021 is $758,552. Currently, we are $210,359 short of reaching this momentous goal. We are THANKFUL because a generous donor has offered to help us by being willing to match up to $50,000 in these final weeks of 2021.
We are THANKFUL for another graduate from the Residential Program. Together we gathered to celebrate another resident who has worked through our eighteen-month program, completed her GED, and is now working full-time. The life transformation God has done and is continuing to do in her life is awe-inspiring. We are so blessed to be a part of this work of God.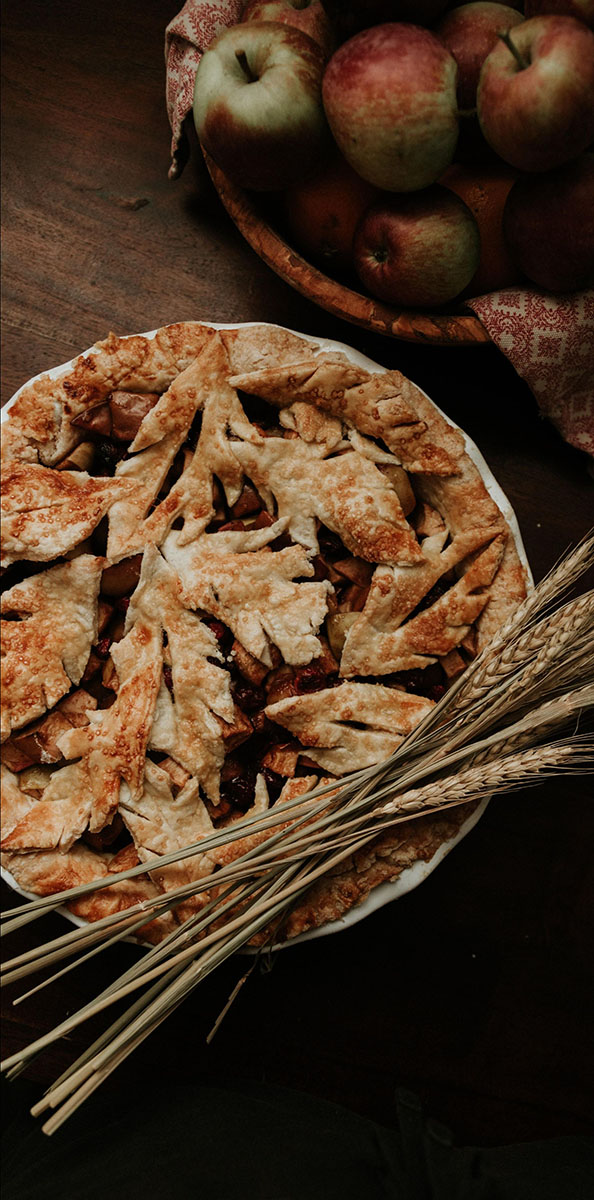 We are THANKFUL as well for a donor buying a home specifically for graduates to live in as they transition back into the local community. Graduates are offered mentoring and case management support to further walk with them through their continued healing and connecting to life outside the residence.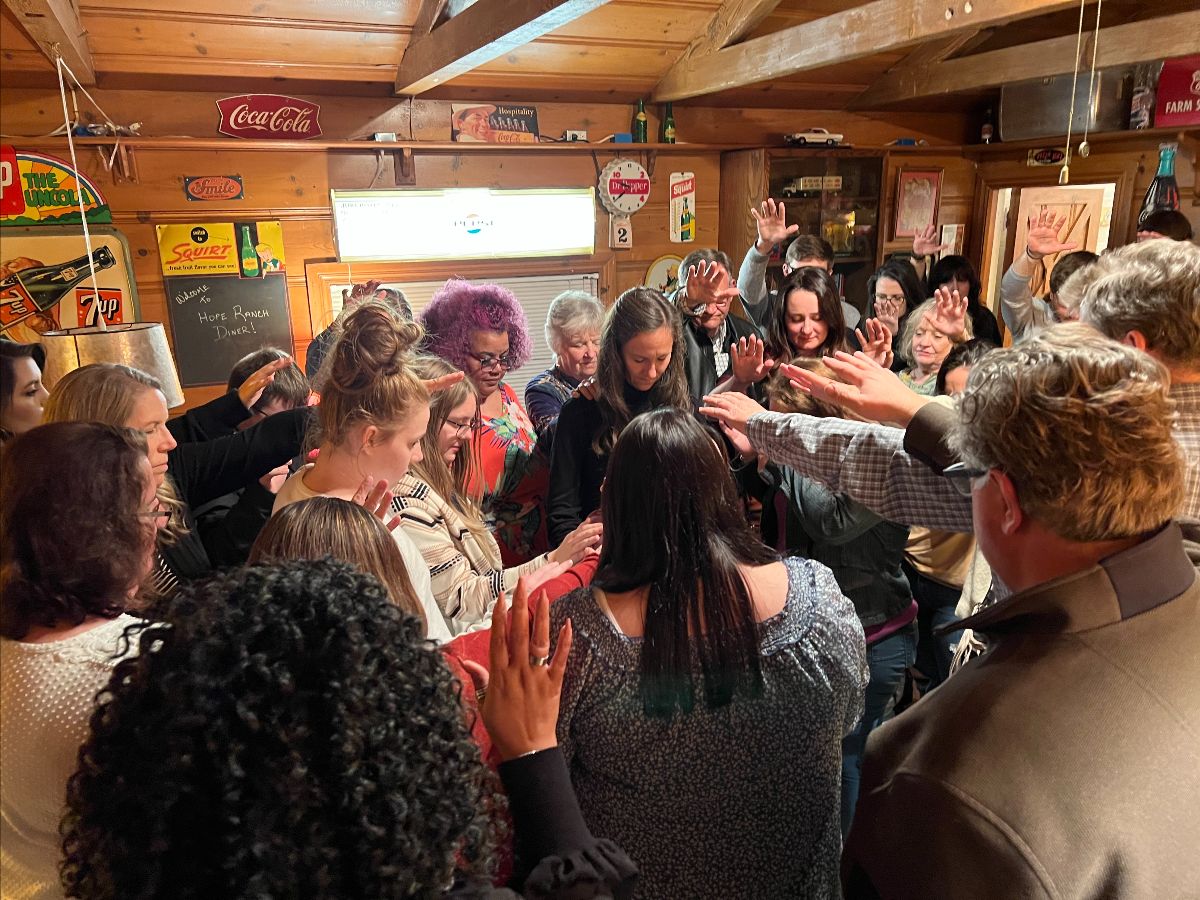 We are GRATEFUL for so many professionals who have offered their support for Hope Ranch for Women. All of the women that come to us have countless emotional wounds from the trauma that they have endured. During their time with us, we focus on addressing those wounds and helping the women find freedom. However, some of our residents come with physical scars as well. It is not uncommon for pimps to brand women with tattoos of their names, street names, or some other physical reminders of the time that their bodies were not their own.
We would like to send out a huge THANK YOU to Steve Brotten, APRN at Kellogg Clinic for providing our women with free laser tattoo and scar removal. Thank you for allowing our women to walk forward in even greater freedom from their past.
Many of you have written your THANKS to us this past year. THANK YOU for your encouraging words to remind us we are in this together.
Here is what a few of you wrote… 
"I enjoy reading about the lives you touch and the love of the Lord you are showing your clients. May God continue to bless your ministry."
"Thank you for all you do for the young ladies in your care! It is a joy to serve with you by helping fund your work."
"Please accept this donation in support of women who are facing difficult times in their lives. We thank God for His blessing and desire to see blessings in others' lives too. Thank you for your time and efforts in the ministry."
"Thank you for all you do for these precious women!!! God Bless You."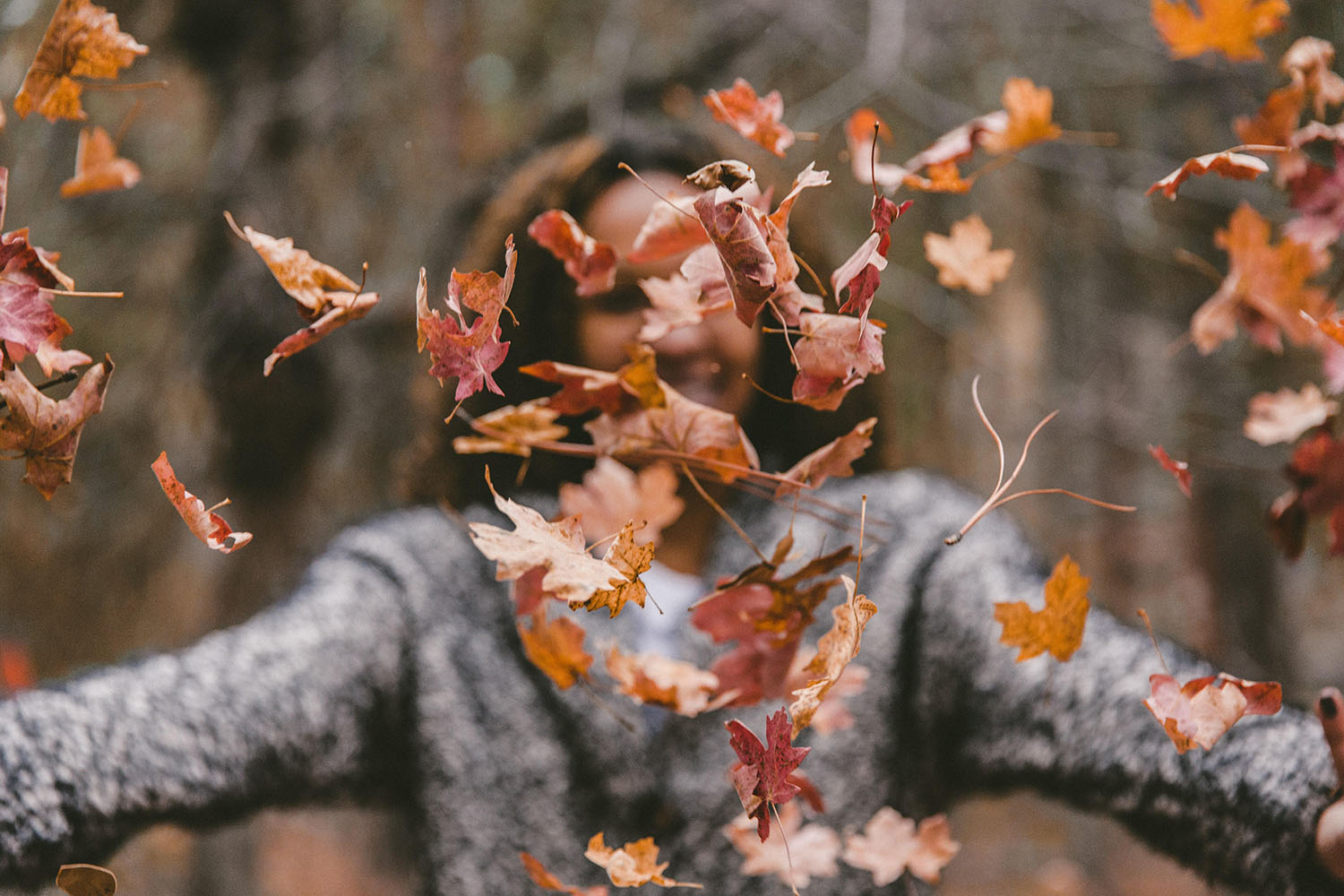 Hope Ranch is again engaging with Angel Tree to provide gifts for the women in our residential and community programs. Please consider clicking here and signing up to provide gifts for the women we serve. The deadline to receive donations is December 15. THANK YOU!
Last month, Linda and I were able to travel to Grace College to represent Hope Ranch for Women at their annual Missions Conference and raise the awareness of trafficking with students, through workshops, and small group settings. We are THANKFUL for over 150 students who signed up for our newsletter and to pray for Hope Ranch for Women.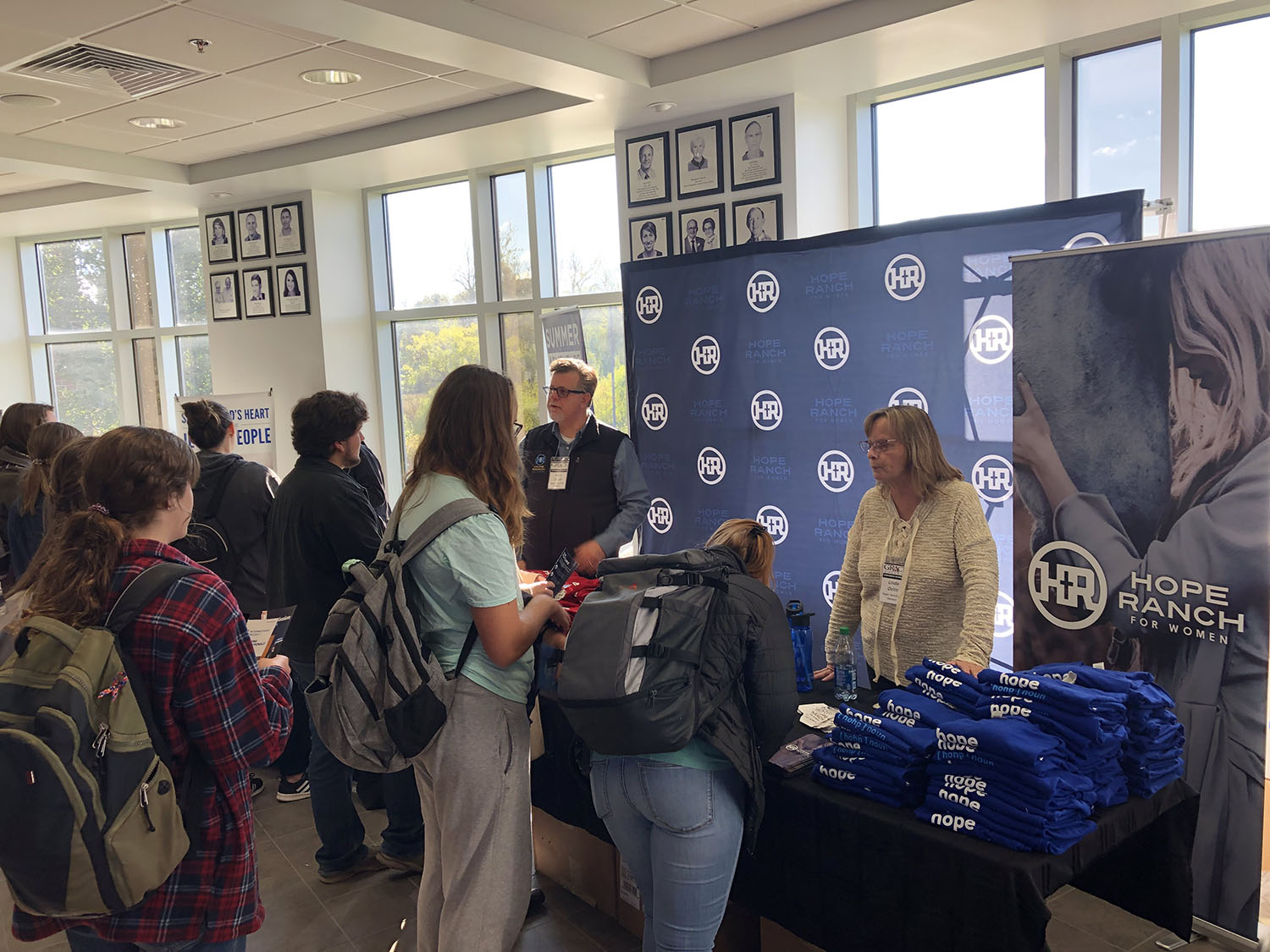 Financial Update
Our budget goals for 2021:
Operating Budget:
$608,552
"Dreaming Forward":
$150,000
Total Goal:
$758,552
($189,638/quarter)
| | |
| --- | --- |
| YTD income (5 months) | $548,193 |
| YTD expense (5 months) | $567,650 |
| YTD Budget (5 months) | $632,127 |
as of October 31st, 2021
Thank you so much for your support of Hope Ranch for Women. Because of YOU, we are able to provide hope and healing to women who have experienced so much suffering and trauma.
Mail a check to:
P.O. Box 75436,
Wichita, KS 67275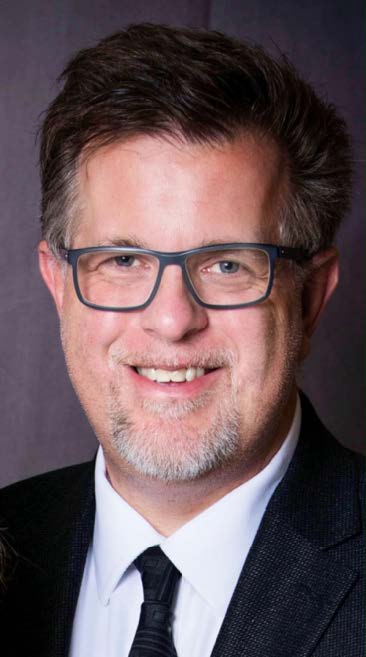 Praying you have a blessed Thanksgiving,
JOHN OELZE
Executive Director, 
Hope Ranch for Women